Become a Trainer
Become a Trainer Modules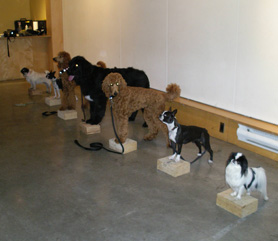 Dogstars Modules are taught by Georgina Bradley certified trainer, working with animals for over 30 years. Certified by the Certification Council of Professional Dog Trainers. DogStars is the first in the Lower Mainland to offer this competency of training.
Click here to view a pdf version of our modules here.

Become a Trainer Modules @ our Office

March 5 start- Animal Learning: (12 hours. $950.00 – 13.75 CEU's)
You will learn about how animals learn – classical and operant conditioning, lure training, praise and play method of training, extinction of behavior, timing of rewards, schedules of reinforcement, habituation, counter conditioning, flooding, socialization, temperament evaluation and assessment, training approach, and what to avoid doing when training any dog.

March 19 start- Understanding Dog Behavior: (12 hours. $950.00 – 16 CEU's)
You will learn about how dogs play and relate to each other and humans in their surroundings. The development of dogs – from puppies to adulthood. How to re-socialize dogs with positive methods. How training methods effect behavior. Covering dog body language and the importance of noticing signs. Safe handling techniques and how to maintain leadership without physical dominance. Also covered is altering problem behaviours and preventing them from surfacing. Such as aggressive or fearful dogs, separation anxiety, barking, jumping up etc.

April 2 start – Basic to Advanced Obedience Theory and Practical: (12 hours, $950.00 – 18 CEU's)
You will learn how to teach your own dog basic commands and how to rectify them easily and effectively. Covering training equipment and how and when to use it. Hands on practical sessions you will learn how to teach a dog to walk with a loose leash, sit, heel, stay, recall, and long line training. The focus of this module is to improve the students confidence in training and handling of unfamiliar dogs.

April 16 start – The Business of Dog Training : (8 hours, $600.00 – 6.5 CEU's)
You will learn about how to structure a puppy group class, basic and advanced group classes and private consultations. How to communicate with clients effectively, maintain records, structure a game plan for clients that work in private settings. You will also learn to complete an intake evaluation form for clients and obtain behavioural and training history and review client goals. Legal responsibilities will be discussed as well as liability waivers and release forms. The module will cover marketing techniques and business strategies for starting a dog training business.

June 11 start – Clicker Training and The Art of Training Animals for Film and TV : (12 hours, $1200.00 – 9.5 CEU's)
You will learn how to train dogs and cats for film and tv, print ad work and live events. The basics of clicker training and proofing behaviours. Be introduced to working animals in film guidelines and regulations. Create a program for your own clientele to enrich their connection with their own dogs. Covers basic tricks and fun behaviours for owners to connect with their dogs in a special way.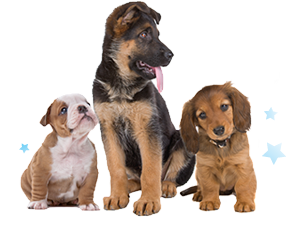 Twinkle Puppy Classes Vancouver
Tuesdays - Feb 20 @ 6:30pm
Thursdays - Jan 18 @ 7:00pm
Outdoor Training – Vancouver – Basic to Advanced
Saturday Feb 24 @ 10.00 am
Shine Program
Thursdays - Jan 18 @ 7:30pm
Acting Classes for Dogs – Vancouver
Tuesday - Feb 20 - Star Level 1 @ 7:30 PM
Thursday - Jan 18 - Star Level 1 @ 8:30 PM