Become a Trainer / Continuing Education for Trainers
Continuing Education for Trainers
Continuing Education Trainers Workshops are from 1-5 on Saturdays – Total of 4 hours – $75 each
Saturday October 22 ( 1 – 5 ) – Understanding Dog Body Language – (4 hours. $75.00 – 6.5 CEU's)
Essential information for dog trainers, dog walkers, vet personnel and owners of dogs.
Learn to read what dogs are saying to each other, other dogs and us.
Covers Dog Body Language, Calming Signals, Signs of Stress, Distance Increasing Signals, Distance Decreasing Signals and How and when to intervene.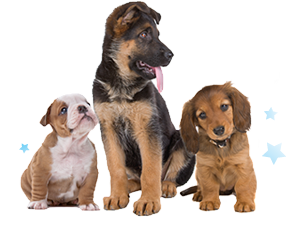 Twinkle Puppy Classes Vancouver
Tuesdays - Oct 24 @ 7:00pm Thursdays - Nov 23 @ 6:30pm
Outdoor Training – Vancouver – Basic to Advanced
Saturday Nov 18 @ 10.00 am
Shine Program
Thursdays - Nov 23 @ 7:30pm
Acting Classes for Dogs – Vancouver
Tuesday - Oct 24 - Star Level 2 @ 8:00 PM
Thursday - Nov 23 - Star Level 1 @ 8:30 PM
"I noticed a change in his behavior after 2 group sessions! He learned walk nicely on leash, sit, down, heel and come consistently on command. Piper was able to respond to commands on and off leash."
Cheryl with her 4 month old Yellow Lab, 'Piper'
"DogStars and Henry the dog were great to work with during the filming of Sony promotional video"
Kazuhito Yagi – Production Manager – Sony video shoot