Talent Agency
Special Events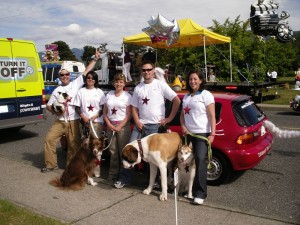 Unforgettable
DogStars is your source for professionally trained animals for hire, because sometimes making an entrance being pulled by a team of huskies makes a lasting impression.
Whether you need a husky and mountie for that genuine Canadian feel or the perfect chihuahua for your petite dog needs, we make hiring an animal easy. DogStars provides a qualified trainer at all times, to ensure that your project runs smoothly.
Experience and Creativity
We have crafted grand entrances for CEOs, provided huskies for RCMP events and even found the perfect dog to sit for a painting. Our trainers are open to new events and requests, as long as our animal actors' safety is a priority. For animal availability and a hiring quote, please contact DogStars.
Theme Parties
For the ultimate theme party, treat your guests to an animal extravaganza!
Entertain and Educate
Our professional trainers will captivate your crowd with our amazing and talented DogStars. Their array of tricks will keep everyone entertained and our trainers are ready for any questions that inquisitive minds may have.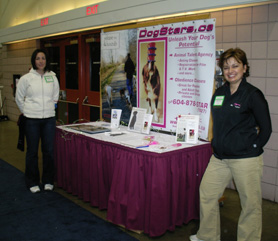 For those more interested in creepy crawlers, DogStars also features lizard or bug themed shows too. And don't worry, we'll take all of our little friends home with us. All of our animals for hire come with a DogStars trainer to ensure that your even runs as smoothly as possible.
Exceptional not Extravagant
For animal availability and an event quote, contact DogStars to start planning your unforgettable party experience!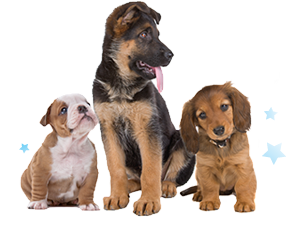 Vancouver- Mondays – Jan 27 – Bone & Bowl – Olympic Village
- Twinkle Puppy Class @ 7:00pm - SMALL DOGS ONLY ( under 15 lbs)
- Shine level 1 @ 8:00pm -
New Westminster- Wednesdays – Jan 15 – Bosley's Columbia Square
- Twinkle Puppy Class @ 7:45pm
Vancouver- Thursdays – Jan 16 – Bone & Bowl – Olympic Village
- Twinkle Puppy Class @ 7:00pm - Star Acting classes @ 8:00pm - Dogs any age
Register and Pre-pay before Jan 1, 2014 for Programs now and save!
Before Jan 1 Pricing: Group Classes : $150.00 for 6 weeks (plus tax)
Puppy Package - $210.00 for 1 set of group classes and 1 in home private session ( plus tax )
After Jan 1 Pricing:
Group Classes : $165.00 for 6 weeks (plus tax)
Puppy Package - $250.00 for 1 set of group classes and 1 in home private session ( plus tax )
"I noticed a change in his behavior after 2 group sessions! He learned walk nicely on leash, sit, down, heel and come consistently on command. Piper was able to respond to commands on and off leash."
Cheryl with her 4 month old Yellow Lab, 'Piper'
"Georgina is a fantasic trainer and I recommend her services."
Veternarian Recommended Dr. Spooner of Yaletown Pet Hospital