Talent Agency
Special Events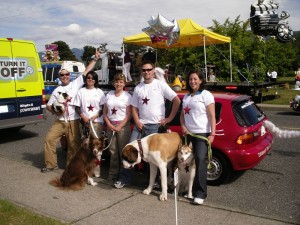 Unforgettable
DogStars is your source for professionally trained animals for hire, because sometimes making an entrance being pulled by a team of huskies makes a lasting impression.
Whether you need a husky and mountie for that genuine Canadian feel or the perfect chihuahua for your petite dog needs, we make hiring an animal easy. DogStars provides a qualified trainer at all times, to ensure that your project runs smoothly.
Experience and Creativity
We have crafted grand entrances for CEOs, provided huskies for RCMP events and even found the perfect dog to sit for a painting. Our trainers are open to new events and requests, as long as our animal actors' safety is a priority. For animal availability and a hiring quote, please contact DogStars.
Theme Parties
For the ultimate theme party, treat your guests to an animal extravaganza!
Entertain and Educate
Our professional trainers will captivate your crowd with our amazing and talented DogStars. Their array of tricks will keep everyone entertained and our trainers are ready for any questions that inquisitive minds may have.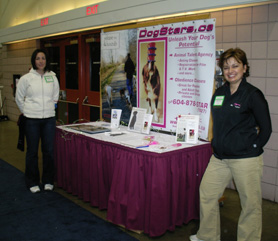 For those more interested in creepy crawlers, DogStars also features lizard or bug themed shows too. And don't worry, we'll take all of our little friends home with us. All of our animals for hire come with a DogStars trainer to ensure that your even runs as smoothly as possible.
Exceptional not Extravagant
For animal availability and an event quote, contact DogStars to start planning your unforgettable party experience!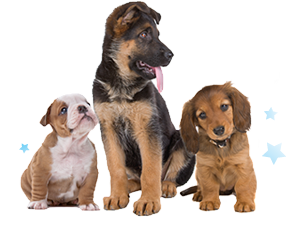 Vancouver- Mondays – April 28 – Bone & Bowl – Olympic Village
- Twinkle Puppy Class @ 7:00pm - Small pups only
- Shine level 1 Class @ 8:00pm
New Westminster- Wednesdays – April 16 – Bosley's Columbia Square
- Twinkle Puppy Class @ 7:30pm
Vancouver- Tuesdays May 13 – Bone & Bowl – Olympic Village
- Twinkle Puppy Class @ 7:00pm - Star Acting level 1 Class @ 8:00pm
Pet First Aid Course – April 13 – Yaletown
Learn essential first aid - Walks and Wags most comprehensive 10 hour first aid program. $149 pp. Bring a friend and receive $10 off each! Space is limited - register now to avoid disappointment.
"This training is great - I have seen amazing results in a short period of time and it prepares me and Buddy for the real world! I would recommend DogStars for anyone with a new or older dog."
Sean and his 8 month old Labrador - 'Buddy'
"We learned how to communicate with our dog and have Stella listen! Everything was very clear and so informative."
Fredericka, Anton & 'Stella' – (Bull terrier – 4 months old)- Twinkle Puppy Classes