Talent Agency
Talent Enquiries
Animal Stars
DogStars Talent Agency is the foremost animal talent agency in Vancouver. We boast a roster of over 600 animal actors, comprised of a range of animals with a range of talents. Our available stars include:
Dogs
Cats
Rabbits
Birds
Reptiles
Insects
Rodents
Fish
Goats
Horses
Deer
Cattle
Raccoons
Skunks
Wolves
Our trainers are always at work adding more talent to our lineup. Contact us for full access to our roster for casting purposes, including photos and abilities.
Casting a DogStar
To hire a DogStar Talent Agency animal actor, contact us by email or phone with an outline or script breakdown. Based on the animal acting required, we can present a range of suitable performers. Our rates are competitive and our trainers have decades of on set experience. For a complete filmography, see our Bio and Filmography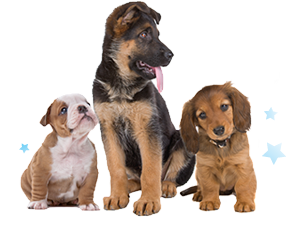 Vancouver- Mondays – Jan 27 – Bone & Bowl – Olympic Village
- Twinkle Puppy Class @ 7:00pm - SMALL DOGS ONLY ( under 15 lbs)
- Shine level 1 @ 8:00pm -
New Westminster- Wednesdays – Jan 15 – Bosley's Columbia Square
- Twinkle Puppy Class @ 7:45pm
Vancouver- Thursdays – Jan 16 – Bone & Bowl – Olympic Village
- Twinkle Puppy Class @ 7:00pm - Star Acting classes @ 8:00pm - Dogs any age
Register and Pre-pay before Jan 1, 2014 for Programs now and save!
Before Jan 1 Pricing: Group Classes : $150.00 for 6 weeks (plus tax)
Puppy Package - $210.00 for 1 set of group classes and 1 in home private session ( plus tax )
After Jan 1 Pricing:
Group Classes : $165.00 for 6 weeks (plus tax)
Puppy Package - $250.00 for 1 set of group classes and 1 in home private session ( plus tax )