Dog Training
Adult Dogs : Shine
DogStars Shine Program: Adult Dog Training
Click Here to see our upcoming classes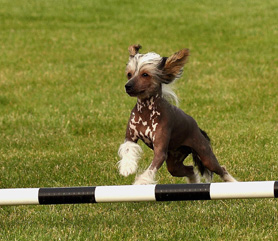 DogStars offers two programs for dogs over five months old. Shine I is for dogs with little or no prior obedience training, while Shine II is tailored to graduates of Shine I and dogs who have received some basic obedience in the past, either from a previous group class or personal training at home.
Our Shine programs are 1 hour, once a week for six weeks, and we teach according to our philosophy of animal safety and positive reinforcement. In keeping with this outlook, all dogs are required to have proof of vaccinations.
Shine I
In a group training environment, you and your dog will learn:
Basic obedience, including sit, come, stay, down
Walking properly on a leash, with distractions & Heeling on leash
Phasing our treat rewards
Social skills with other dogs
How to address problematic behaviours such as barking and jumping up
$165 / 6 weeks
Shine II
Once your dog has learned basic obedience, the door is open for more advanced outside and more specific training. With a focus on loose leash and off leash training, DogStars Shine II training program aims to teach owners and pets:
Advanced obedience , with distractions
On leash and possibly off leash heeling
Long distance and off leash commands; have your dog respond to you when you are 10-50 feet away or at the park
Invisible Commands; have your dog respond to you when they cannot see you
$165 / 6 weeks
LIMITED TIME ONLY!
DogStars is pleased to offer a special a Dog Starter Package! For just $250, you will receive the six weeks of group classes PLUS one hour of private training, either in-home or in your favourite park! These private sessions normally start at $95 / hour, and allow you the flexibility of choosing skills you would like your pet to learn, or individual problems you would like to address. In-home training offers the benefits of dealing with problems where they happen, all in keeping with our positive teaching methodology.
$250 / 6 group classes & Private Consult ( 1 hr )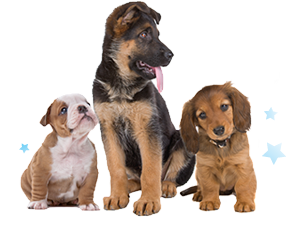 Twinkle Puppy Classes Vancouver
Tuesdays - Feb 20 @ 6:30pm
Thursdays - Jan 18 @ 7:00pm
Outdoor Training – Vancouver – Basic to Advanced
Saturday March 3 @ 10.00 am
Shine Program
Tuesdays - April 17 @ 8:30pm
Acting Classes for Dogs – Vancouver
Tuesday - March 6 - Star Level 1 @ 8:30 PM