Dog Training
Puppy : Twinkle
DogStars Twinkle Program : Designed with Puppies in Mind
Click Here to see our upcoming classes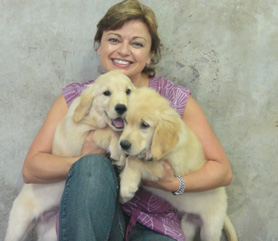 Our Twinkle program is a six week obedience program for puppies from 10-12 weeks to five to six months old. In a group training environment, you and your puppy will learn:
Introduction to basic cues: such as sit, lay down, come and stay
Basic leash and walking manners
Social skills with people and other dogs
Relationship forming games
Phasing our treat rewards
Avoiding problem behaviours such as House training, barking, puppy nipping and jumping up
Our Twinkle program taught according to our philosophy of animal safety and positive reinforcement. In keeping with this outlook, all puppies are required to show proof of their second set of vaccinations.
DogStars Twinkle program is available in our Vancouver training facility, as well as in Burnaby and New Westminster. Click here for our upcoming class calendar and training locations.
$165 / 6 weeks
Fine Print
Full Payment or $50 Deposit Required prior to class to confirm spot.
Make-up classes for missed sessions are offered privately at a additional $40/ session fee.
Refunds will only be given up to 7 days before the start of the class.
If the class you want is full, we'll gladly put you on our waiting list.
All participating dogs must have proof of 2nd vaccines.
New Westminster location: Bosley's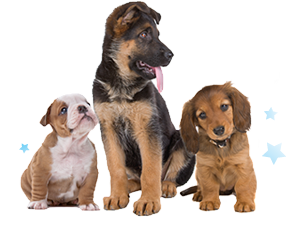 Vancouver – Saturdays – Feb 2016 – dates to be announced
- Twinkle Puppy @ 9:30 AM - Outdoor Training @ 11:00 AM
Vancouver – Feb 2016 – dates to be announced – Ball & Biscuit @ Broadway/Main
- Twinkle Puppy Class @ 7:00pm
- Acting Level 1 @ 8:00pm
New Westminster – Wednesdays Oct 21 – Bosleys Columbia Square
Twinkle Puppy - Aug 12 @ 7:00pm - 6 weeks
Acting level 2 - Aug 19 @ 8.00pm - 5 weeks
Private Training Sessions – Before Nov 2015 – After Feb 2016
Behavior concerns addressed immediately in your home or outside