Training Workshops
Info & Registration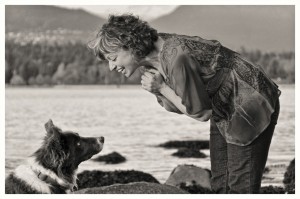 Five Amazing Workshops to help build your understanding of dogs and how to work with them. Next workshops are starting Feb 2014 in Vancouver
Module 1: Animal Learning : (12 hours. $950.00) You will learn about how animals learn – classical and operant conditioning, lure training, praise and play method of training, extinction of behavior, timing of rewards, schedules of reinforcement, habituation, counter conditioning, flooding, socialization, temperament evaluation and assessment, training approach, and what to avoid doing when training any dog.
Module 2: Dog Behavior: (12 hours. $950.00) You will learn about how dogs play and relate to each other and humans in their surroundings. The development of dogs – from puppies to adulthood. How to re-socialize dogs with positive methods. How training methods effect behavior. Covering dog body language and the importance of noticing signs. Safe handling techniques and how to maintain leadership without physical dominance. Also covered is altering problem behaviors and preventing them from surfacing. Such as aggressive or fearful dogs, speration anxiety, barking, jumping up etc.
Module 3: Basic to Advanced Obedience Theory and Practical: (12 hours, $950.00). You will learn how to teach your own dog basic commands and how to rectify them easily and effectively. Covering training equipment and how and when to use it. Hands on practical sessions you will learn how to teach a dog to walk with a loose leash, sit, heel, stay, recall, and long line training. The focus of this module is to improve the students confidence in training and handling of unfamiliar dogs. Practical sessions will take place on Saturday with clients and your own dogs.
Module 4: Training Animal for Film and TV: (12 hours, $1200.00.) You will learn how to train dogs and cats for film and tv, print ad work and live events. The basics of clicker training and proofing behaviours. Be introduced to working animals in film guidelines and regulations. Create a program for your own clientele to enrich their connection with their own dogs.
Module 5: Designing and Marketing Classes: (10 hours, $600.00.) You will learn about how to structure a puppy group class, basic and advanced group classes and private consultations. How to maintain records, structure a game plan for clients that work in private settings. You will also learn to complete an intake evaluation form for clients and obtain behavioural and training history and review client goals. Legal responsibilities will be discussed as well as liability waivers and release forms. The module will cover marketing techniques and business strategies for starting a dog training business.
If you're interested in DogStars Training Workshops, please complete the form below and we'll be in touch promptly.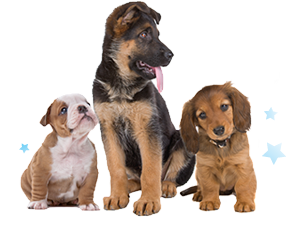 Vancouver- Mondays – Jan 27 – Bone & Bowl – Olympic Village
- Twinkle Puppy Class @ 7:00pm - SMALL DOGS ONLY ( under 15 lbs)
- Shine level 1 @ 8:00pm -
New Westminster- Wednesdays – Jan 15 – Bosley's Columbia Square
- Twinkle Puppy Class @ 7:45pm
Vancouver- Thursdays – Jan 16 – Bone & Bowl – Olympic Village
- Twinkle Puppy Class @ 7:00pm - Star Acting classes @ 8:00pm - Dogs any age
Register and Pre-pay before Jan 1, 2014 for Programs now and save!
Before Jan 1 Pricing: Group Classes : $150.00 for 6 weeks (plus tax)
Puppy Package - $210.00 for 1 set of group classes and 1 in home private session ( plus tax )
After Jan 1 Pricing:
Group Classes : $165.00 for 6 weeks (plus tax)
Puppy Package - $250.00 for 1 set of group classes and 1 in home private session ( plus tax )
"DogStars and Henry the dog were great to work with during the filming of Sony promotional video"
Kazuhito Yagi – Production Manager – Sony video shoot
"We learned how to communicate with our dog and have Stella listen! Everything was very clear and so informative."
Fredericka, Anton & 'Stella' – (Bull terrier – 4 months old)- Twinkle Puppy Classes