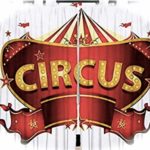 The Jiffy Pup Circus was born in Feb 2019. Its creation since developed after first seed was planted back in Feb 2019.
Over the past years the show is about to begin and begin again!
Jiffy the clown and her little dog Oscar delights audiences with their quaint antics and adorable stories:
Hire us for … a Jiffy Pup Good Time !
Birthday parties
Outdoor celebrations
Conferences
School shows
Retirement home visits and a show
History of Jiffy Pup Circus
Graduating from Clown school in 2016 Jiffy has been searching for the essence to connect with her comedy. Along came Oscar in 2017, a Brussels Griffon puppy with a taste for comedy and clowning around. With many hours of training and comedic collaboration the circus was formed!
Show highlights
Coming soon!
Book the show
To hire the circus for your next event, go to our website @ Jiffy Pup Circus
or contact us here by email or phone