DogStars Shine Program: Adult Dog Training
Click Here to see our upcoming classes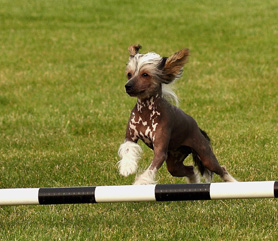 DogStars offers two programs for dogs over five months old. Shine I is for dogs with little or no prior obedience training, while Shine II is tailored to graduates of Shine I and dogs who have received some basic obedience in the past, either from a previous group class or personal training at home.
Our Shine programs are 1 hour, once a week for six weeks, and we teach according to our philosophy of positive reinforcement and force free training techniques.
Shine I Classes are held in an indoor group training environment, you and your dog will learn:
Basic obedience, including sit, come, stay, down
Walking properly on a leash, with distractions & Heeling on leash
Phasing out treat rewards
Social skills with other dogs
How to address problematic behaviours such as barking and jumping up
$275 / 6 weeks 1 hour per week
Shine II classes are held outside on Saturdays Starting March 2023 ( after the thaw ! )
Once your dog has learned basic obedience, the door is open for more advanced outside and more specific training. With a focus on loose leash and off leash training, DogStars Shine II training program aims to teach owners and pets:
Advanced obedience , with distractions
On leash and possibly off leash heeling
Long distance and off leash commands; have your dog respond to you when you are 10-50 feet away or at the park
Invisible Commands; have your dog respond to you when they cannot see you
$250 / 6 weeks
LIMITED TIME ONLY!
DogStars is pleased to offer a special a Dog Starter Package! For just $325, you will receive the six weeks of group classes PLUS one hour of private training, either in-home or in your favourite park! These private sessions normally start at $120/ hour, and allow you the flexibility of choosing skills you would like your pet to learn, or individual problems you would like to address. In-home training offers the benefits of dealing with problems where they happen, all in keeping with our positive teaching methodology.
$325 / 6 group classes & Private Consult ( 1 hr )