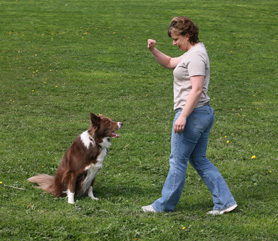 DogStars is pleased to offer private training sessions, both in home and outdoors. The benefits are immense, as you can tailor each hour of training to your exact needs. Whether you would like your pet to stop barking, redirect that jumping energy, walk nicely on leash, or listen to you while off leash in a dog park, DogStars can help.
Private sessions are especially effective at eliminating problematic behaviours, where they happen and when they happen. Furniture chewing is far from your dog's mind in a group training session, but he'll definitely be thinking about it at home. We can help with your pet's idiosyncratic issues, from aggression to house breaking, all without corrections!
Starting at just $130 / hour, trainers with over 25 years experience come to you. You'll be amazed at how quickly your pet can learn obedience and tricks but most of all, you will learn to understand your pet, and they'll learn to understand and listen better to you even after 1 session.
Contact Dogstars for a private session initial phone consultation, free of charge.
New Puppy & Kitty Consults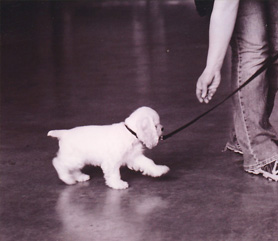 Ever wonder how to get the pick of the litter? Have DogStars take the guesswork out of it for you. Our trained professionals can help you decide which animal has the most potential as a pet for you and your family.
It can be hard to tell if a puppy will be playful or calm, or if a kitten will be loving or independent from just a quick meeting. That's why DogStars offers you our decades of expertise. Through our knowledge of breeds, puppy temperament testing, we can help you narrow down your choices.
We can meet you at your breeders, or even the local SPCA or dog rescue. It's our goal to help you make the right choice, both for you, and your future pet.
Contact Dogstars for more information and a free phone consultation.
Lifestyle Consults
Introducing a pet into the home can be a stressful and complex undertaking. DogStars can help ease the transition from the start. We evaluate your living situation, from space limitations to active kids, and make recommendations for which kind of pet would be the best suited to your life.
Once you've decided on an pet, we can advise you based on our experience and knowledge of breeds and temperaments. We even offer puppy aptitude testing to help find the perfect little personality to bring into your life.
Additionally, we can offer suggestions for the home and the family, to make the addition of a new pet a happy and exciting time. Our private consultations start at $130 / hour, and are catered to your needs.
Packages of training also available. Work on what you want with packages of : FIVE 1 hour sessions for $575 OR & TEN 1 hour sessions for $1100.
Contact Dogstars for more information and to set up an appointment.